How To Quickly Duplicate Firefox 3 Tabs
By
Hongkiat.com
.
Filed in Firefox

Wendy
------------------------------------------------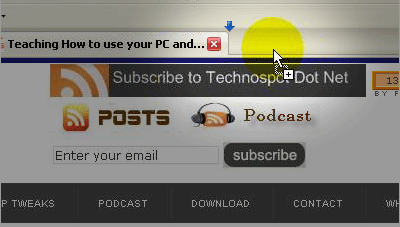 Here's a rather quick way to
duplicate one Firefox tab to another
without the need to open new tab, retype the url and wait for the webpage to load. All you need to do is hold Control (Windows) key, drag the current tab to a new place (you'll see a + sign when you drag), release it and brand new tab is created with the exact same website. Little nice find by
Ashish
of
Technospot
.
This however, will only work in Windows. Holding Command key in Mac does not have any effect. If you don't understand how this works, watch a video over at
technospot.net
.