Move Apps Out of the Applications Folder in OS X Lion
Move Apps Out of the Applications Folder in OS X Lion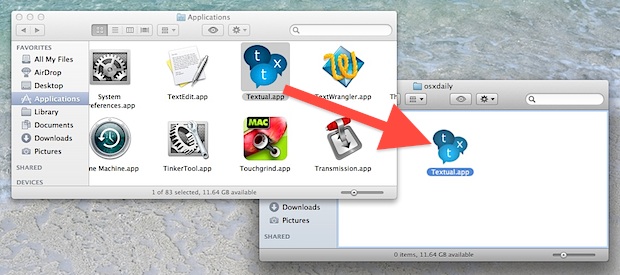 Have you noticed when you try and move an application out of the /Applications folder in Mac OS X Lion you will end up creating an alias of the app instead? This is a security feature that is new to Lion, intended to help prevent accidentally deleting or moving apps, and in some ways it's convenient way to quickly make an app alias.
If you want to move an app out of the Applications folder, hold down the Command key while dragging the app.
You will continue to need to enter the administrator password if you attempt to uninstall an app by dragging it into the Trash though.